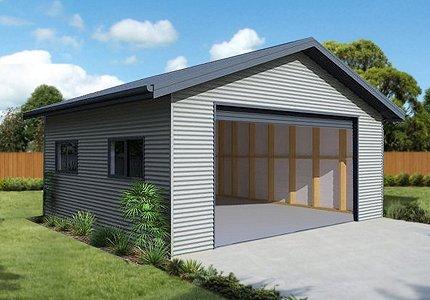 GABLE Garages are available in a range of widths with sizes to 80m².
Timber framed, these buildings are available in a wide range of claddings.
Tilt and roller doors, aluminium windows and service doors, timber floor kits, and skylights can be selected to suit requirements.
Being over 10m² these will generally require Building Consent.

Model GG6060 Standard Specification.
Building Consent Plans: $2,300
Manufacturing Plans: $900
DIY Assembly Plans: $900
Manufacturing and Assembly Plans can be customised to accommodate different cladding materials and door and window size and placement.
Custom Options:
Cladding:
Ply and Batten
Linea weatherboard
Pine weatherboard
Doors and Windows
Any practical size of door and window can be added.